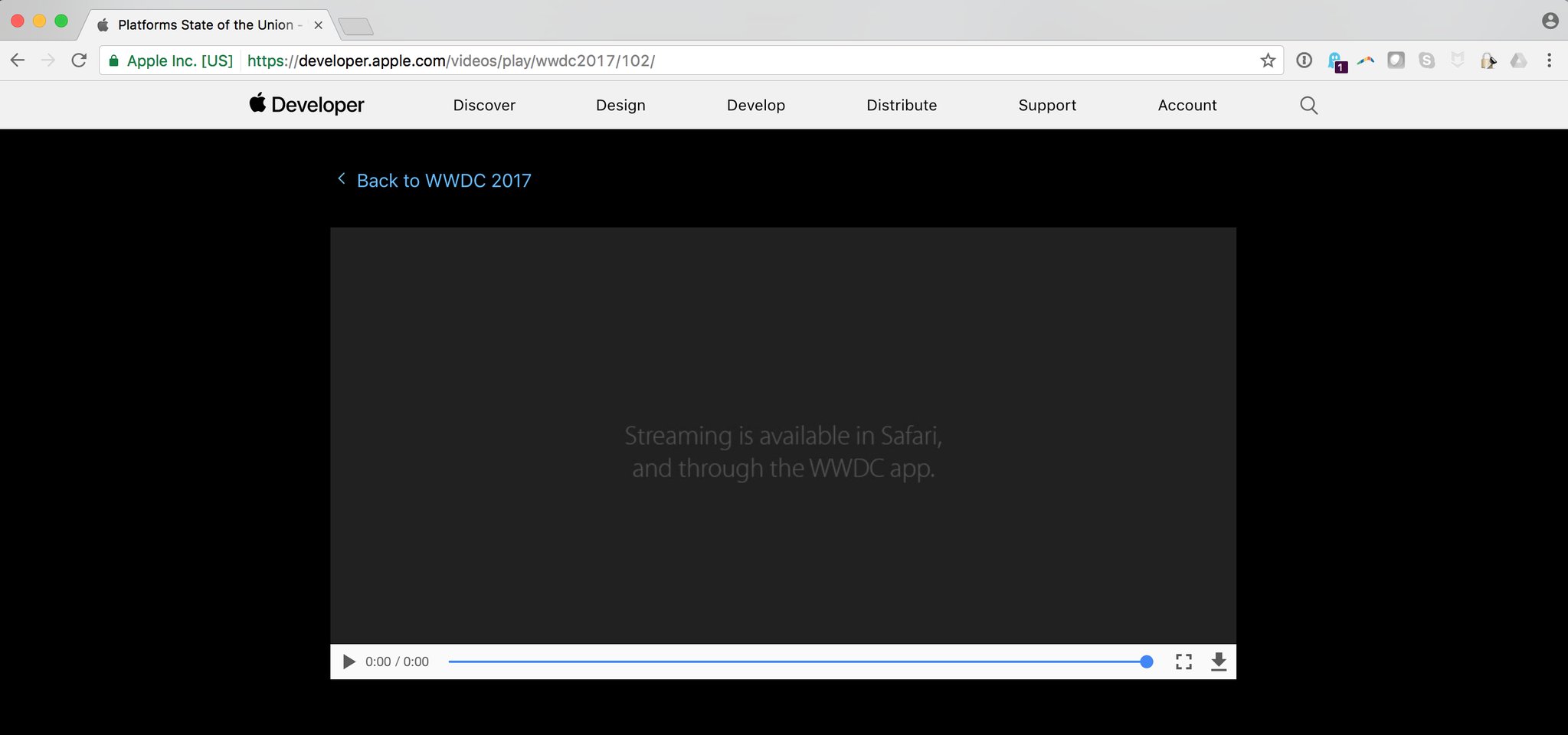 Oh you can't
Gruber few days back was praising Safari
Safari is Apple's browser for Apple devices.
I think it should be
Safari is Apple's browser for Apple devices to serve Apple's walled garden interests.
The keynote is available in YouTube so every browser could play it, same keynote in Apple's website could be streamed in every browser but none of the session videos could be streamed in any browser other than Apple's own Safari and they are not in YouTube. Any guesses on why such discrepancy !
In the What's new in Swift session, presenters were talking on some new features geared towards server side Swift. Unfortunately, all those developers who are in Linux using Chrome thinking about using open source Swift for their next system software or server side usage can't see / listen them.
There is always the option to download SD (min. size 400 MB) / HD (min. size 1.4 GB) videos of sessions, am sure that'll be a really nice experience.
Apple's support handle in Twitter is confused about it and developer forum is mum.